Every country has it's a defining factor be it the roadside cafes of France or the gothic architecture of Rome. No country however can bring spring to life with aplomb quite as well as India. With the thawing of winter, the countrymen gear up to channel the animated colours and the cultural resonances of their community in April. If visiting India has been on your itinerary for a long time as of now, let us assure you that April is the month when the multifaceted brilliance of India is at its brightest!
1.Tulip Festival

If Shelley were alive now, "If winter comes, can Spring be far behind?" would have surely been dedicated to the Indira Gandhi  Memorial Tulip Garden in Srinagar. Not only is it the largest tulip garden in Asia but the mere sight of a thousand vibrant tulips in bloom at once is enough to hypnotize your visual senses. Make the most of it by enjoying the Kashmiri folksongs, cuisine and cultural events, which are scheduled regularly within the festival premises.
When: Somewhere around early April. Dates would be announced within March.
2.Gangaur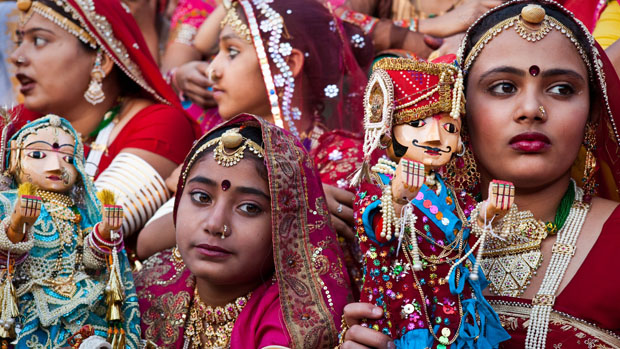 Various communities of India honor Goddess Parvati, Lord Shiva's consort in her numerous manifestations during different periods of the year. An event celebrated predominantly by women all throughout Rajasthan, bejeweled figurines of the goddess is carried through processions followed by local bands.
When: April 9-10
3.AttuvelaMahotsavam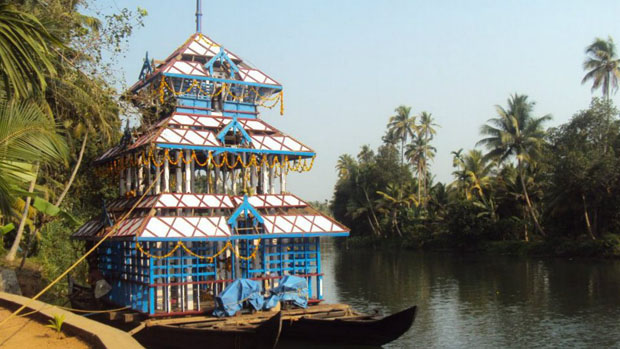 Festivals in Kerala generally revolve around the celebration of elephants. However, the AttuvelaMahotsavam has its focus on water activities. Temple replicas are carried on illuminated canoes to the temple in accompaniment of percussion music. It's a scene out of a fairytale which has to be seen to be believed.
When: April 8
4.GudiPadwaShobhaYatra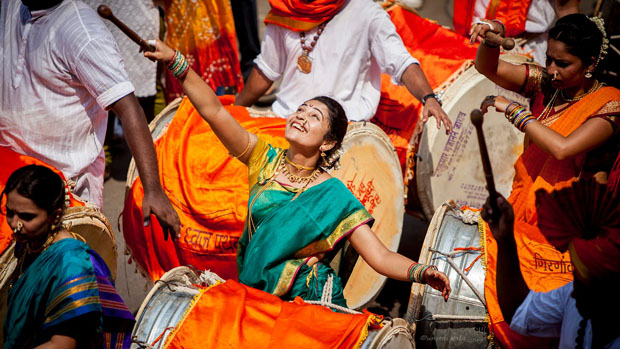 The Maharashtrian New Year, popularly called GudiPadwa in the local language Marathi finds huge parades being launched throughout the streets of Mumbai. The exploits of the warrior ChhatrapatiShivaji are celebrated with more than 50 floats. This event brings together the best of tradition and modernity as saree clad women can be seen stylishly riding motorbikes by themselves.
When: April 8
5.Mopin Festival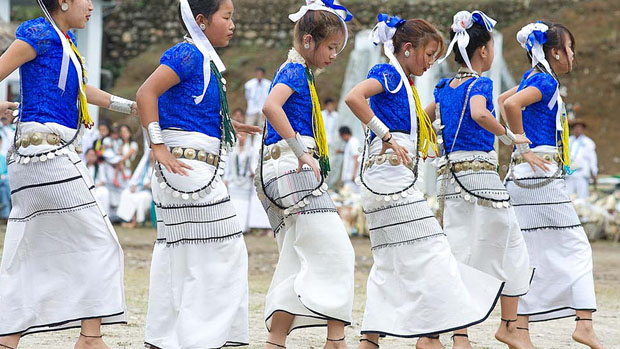 The Galo tribe of Arunachal Pradesh celebrates their harvest festival to increase their prosperity and chase away the evil spirits. Enjoy the performances of the folk dance form of Popir and quench your thirst with the mouth watering rice wine named apong.
When: April 5
6. Baisakhi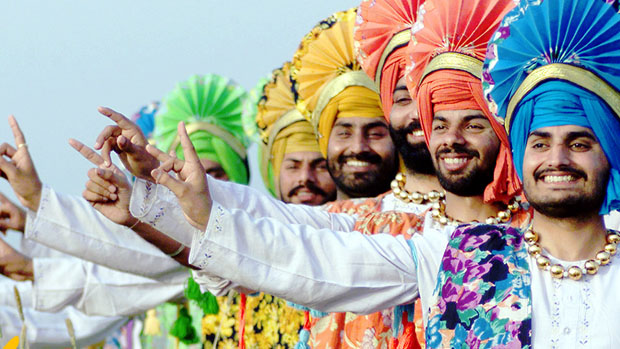 Celebrated with great deal of feasting, folk music and dance – Baisakhi is a harvest festival, a Punjabi New Year which also commemorates the birth of Khalsa (Sikh Religion) all rolled into one occasion. Major celebrations are planned at Golden temple, Amritsar and in all Punjab and neighboring states.
When: April 13th
Where: A Baisakhi Mela will also be held in Delhi from April 10-12, at the Indira Gandhi National Centre for the Arts
7. Ram Navami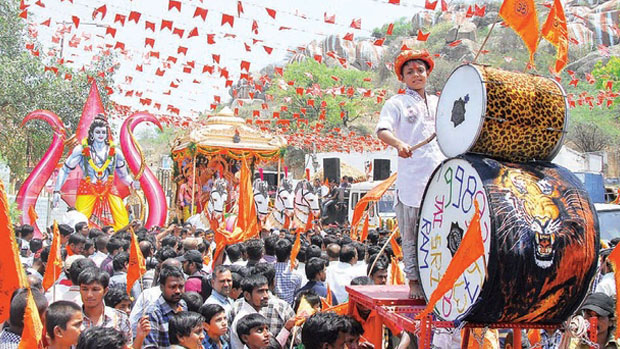 This festival marks the birth of Lord Rama, the 7th reincarnation of Lord Vishnu and is celebrated with great pump and joy all over India.
When: April 15th
Where:  Ayodhya in Uttar Pradesh, Bhadrachalam in Andhra Pradesh (there's a popular ceremonial wedding of Ram and Sita), and Rameswaram in Tamil Nadu. 
What are you waiting for? There's hardly a month left! Pack your bags and get going!