Jaipur capital of state Rajasthan, also known as Pink City due to old historical buildings, ancient forts and monuments in color pink. The city was founded and established by Sawai Jai Singh II. Jaipur is one of the beautiful tourist places of India. If you are planning to visit Jaipur, you must know various basic things about the city.
When to Plan
You can plan to visit during the vacations as per your comfort, also plan according to the weather. The summers are very hot and winters are cool. So it is comfortable to plan after summers. Also, many festivals celebration are being hosted in the city like Teej, Gangaur and Makar Sankranti that is festival of kites. You can plan to visit during the festival also to see cultural and religious heritage.
How to Reach
As it is the capital city, it is connected by air from all metro cities and other states of country. Railways are also one of the cheapest ways to reach Jaipur.  You can also visit Jaipur by government or private buses. Roads to the city are also very good in condition. The city is neat and clean.
Some of the best places to visit in Jaipur are as follows:
City Palace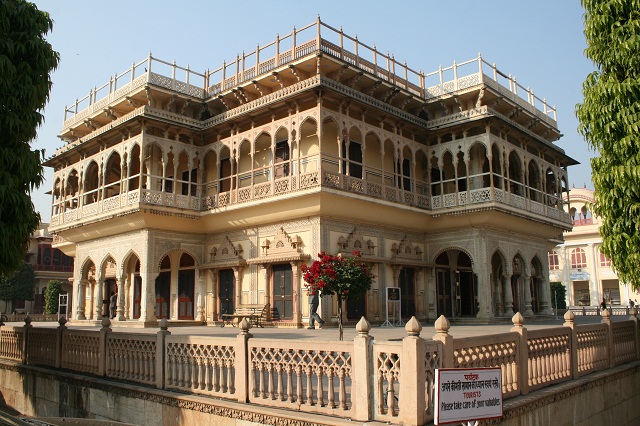 The palace resembles the Mughal and Rajasthan's architecture and heritage.  It is located in old city. Opened from morning 9.30 am to evening 5.00 pm daily. On seeing the palace you will come to know about royal family who were the richest people of the country. Inside the palace there is museum and art gallery which displays royal people luxurious life, their costumes, weapons and many more things.
You may also like: Exploring Places to Visit in Rajasthan
Hawa Mahal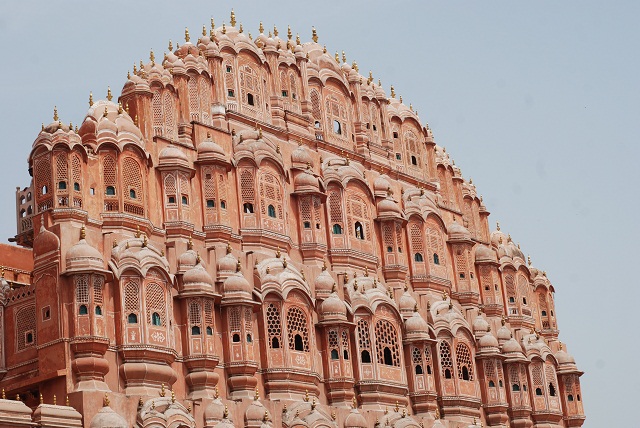 It is one of the most famous and ancient building for which Jaipur is famous for among the World located in old city. As the building name says Hawa Mahal, where Hawa means Wind and Mahal means Palace is constructed such as the wind is holded inside the building for long duration. It is five storey building, opened daily from morning 9.00 am to 4.30 pm.
Amber Fort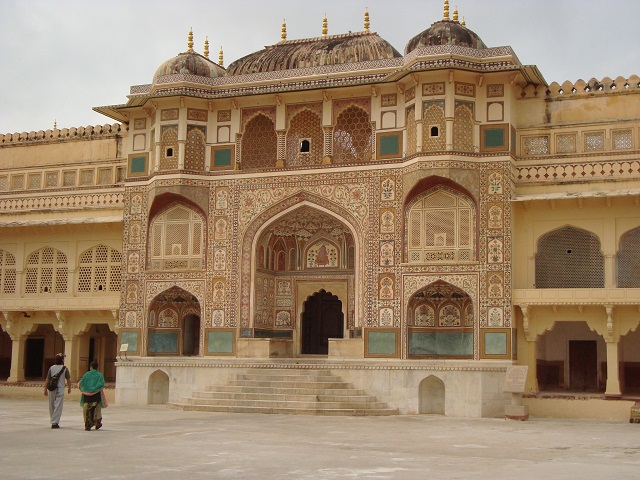 The fort is situated in north of Jaipur on the Hill, the fort inside has beautiful carving and mirror work done. The fort was home of Rajputs when Jaipur city was not also built. In the evening a light and sound show is shown to tell about the history. You can reach fort either by walking or by jeep or by elephant ride. It is opened daily from morning 9.00 am to 4.30 pm.
Jantar Mantar it is located near city palace and opened daily from morning 9.00 am to 4.30 pm. It was built by King Jai Singh II to study the movements of Star and constellations. Sun dial was also built to check the accurate time.
Moti Doongari and Lakshmi Narayan Temple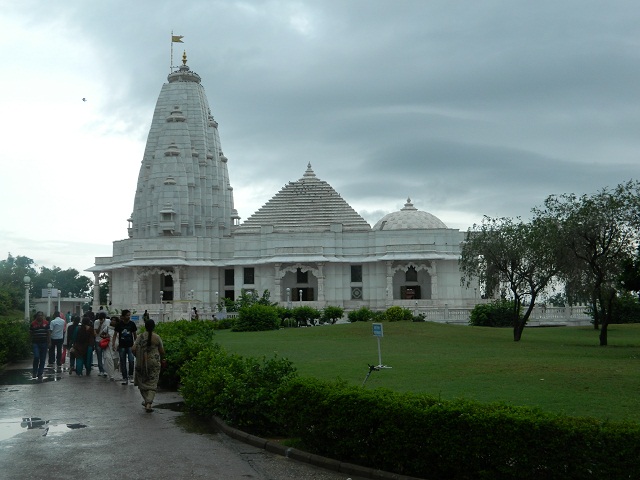 These are the most famous temple shaped like Scottish Castle of lord Ganesha of city, opened from morning 6.00 am to 12.00 pm.
Jaigarh Fort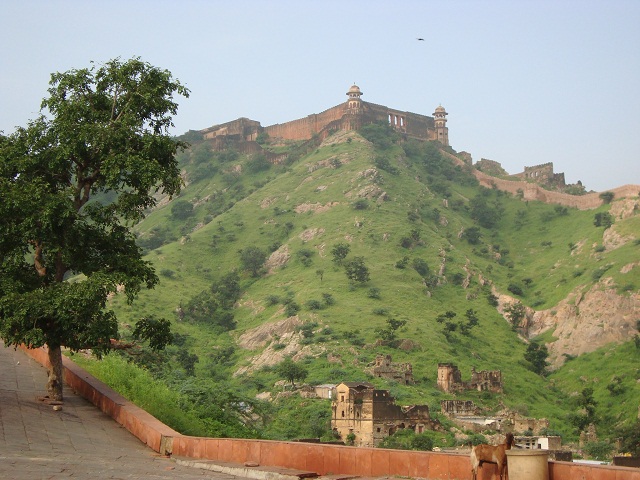 The historical fort was built for army and military people and has world's largest Cannon on wheels preserved since 1726. It is opened daily from morning 9.00 am to 4.30 pm.
Nahargarh Fort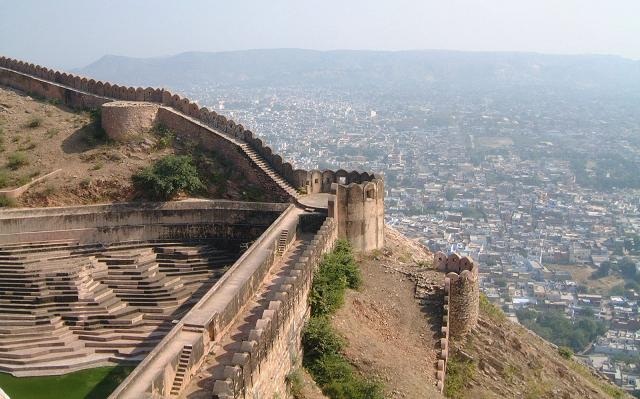 The fort is located in North West of city and was built to defend the city. It is opened from morning 10.00 am to 5.30 pm daily.
Central Museum or Albert Hall Museum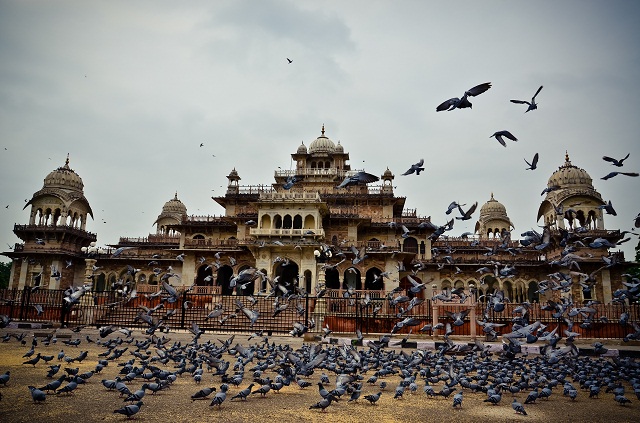 it is located in south of city. It resembles same as Queen Victoria and Albert museum in London, UK. Inside the museum you will find art and craft, sculptures, traditional carving. Costumes of king and queens, along with local cultural heritage.
These were some of the famous places to visit in Jaipur.  Once you reach there, try to also visit local market for shopping where you will find gems and jewelry as Jaipur is very famous for its gemstones. Also, you get traditional and classic variety of clothing, house hold accessories. The old city, johari bazaar, MI road are the areas from where you can enjoy shopping.