Goa, for a really long time, has had a reputation of being the party destination in India. It's true, of course, no one can deny it. If you are looking to have the time of your life, Goa is the place to be in India, especially during the month of December and the time of the holiday beach parties. From small scale bonfires with music from local artists to large scale, blow your mind parties like NH7 weekender and Smirnoff parties, Goa has it all. From perfect food, to the beautiful beach, local music artists and stunning hotels, Goa will continue to be, no doubt, one of the hottest tourist destinations in India. 
That being said, Goa also has an incredibly rich and varied history. The smallest state in India, Goa has trade contacts with the Sumerians in the early 2200 B.C. Consequently, they had a huge influence and impact on the culture, language, style as well as architectural patterns of the time.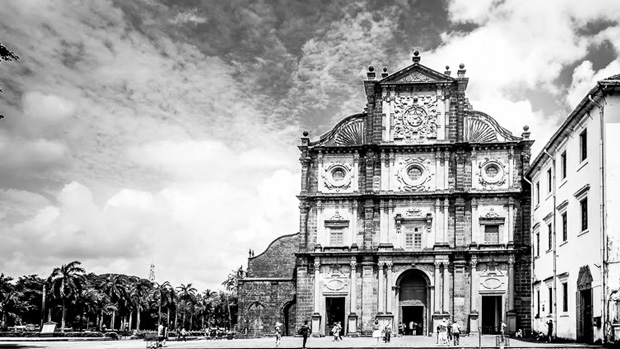 The first phase in the history of the Golden Age of Goa was marked by the arrival of the Kadamba dynasty. However, in 1198, with the death of their king, came the end of their dynasty. This was subsequently followed by the Muslim rule, initiated by Bahmani Sultanate. Later on, the Hindu Vijayanagar dynasty conquered it and ruled it for some time.
Finally, arrived Vasco de Gama in 1498, which was the initiation of the Portuguese trading, slowly leading way to the full rule of the Portuguese of Goa in the year 1510 under Alfonso de Albuquerque.
After the end of the British rule, Goa formally achieved its independence from the Portuguese strongholds in the year 1987, and till today, 19th of December is celebrated as Liberation Day in Goa.
Even the beach scene of Goa has a rich history, most of which, has been due to the "hippie" culture wherein Bohemian lifestyle was incredibly popular among the foreigners who used to flock to the beach, to enjoy the music as well as free and open use of hashish.
The culture, language, architecture, ways of living as well as ways of parting that we see in Goa, has all been a result of thousands of years of rule, which has ultimately lead to an amalgamation of hundreds of different cultures, lifestyles, ethnicities and so on, which is exactly what gives Goa and its denizens, its unique flavor and spirit.