The Kolkatans (or Calcuttans, as they prefer to be called) want you to know that the City of Joy is so much more than the sweet rosogollas and amicable people. The city has been everything from the capital of the colonial British rule to the paradise of history buffs across the ages. If you are someone who loves to be in touch with the cultural ethos of our country, a trip to Kolkata becomes kind of a must see.
Delight in the amalgamation of British architectural finesse and the aspirations of the nouveau riche Bengalis with a visit to the stately heritage buildings in Kolkata!
Victoria Memorial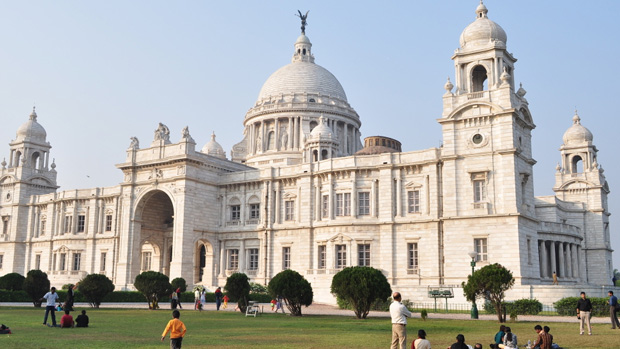 After Queen Victoria took over the reins of administration from the East India Company, the white marble monument of serenity was constructed to commemorate Her Majesty's glories. Being planned by the notorious Lord Curzon in accordance to the Saracenic and Italian Renaissance with the blending in of the Indo-Islamic style of using domes, it remains a treasure trove of the relics of the Raj till date. Take a leisurely stroll by the pristine lakes on a morning walk or get a peek in the museum and see the piano which Queen Victoria used to play as a little girl!
Kali Temple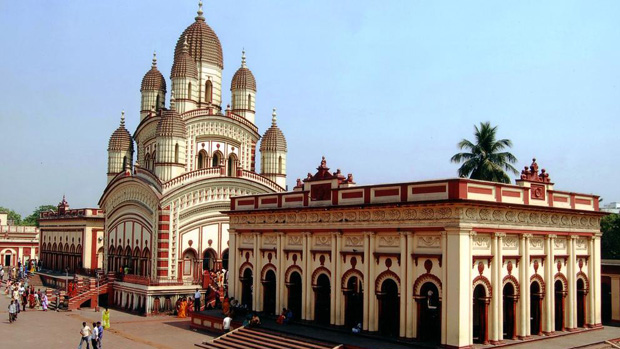 Did you know that this temple dedicated to the guardian deity of the city was built approximately 350 years ago? If legends are to be believed, this temple originated out of nowhere when Lord Shiva's wife Sati was killed and a portion of her dropped off in this spot. A popular spot for animal sacrifice even now, the auspicious Hindus never fail to diligently offer their prayers to the Mother Goddess created out of a slab of black stone. Consider yourself lucky if you manage to squeeze in through the thick procession of devotees. But once you do, it'll be worth it!
Howrah Bridge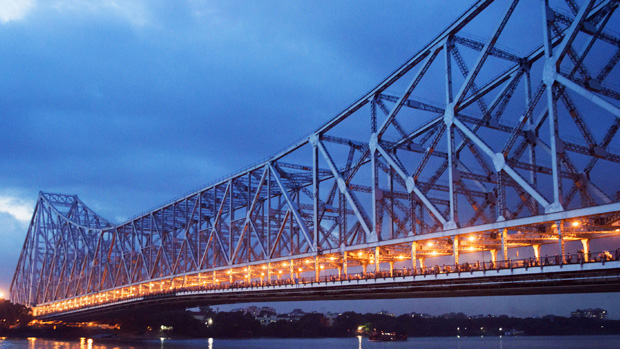 Boasting of a length of 705 metres, a width of 97 feet and 270 feet high pillars, the Howrah Bridge has rightly been named the 'Gateway to Kolkata'. This cantilever truss bridge has captured the vision of numerous filmmakers and you shouldn't be surprised if you are confronted with a sense of déjà vu when you visit this one. Stand yourself a spot in the middle and let the winds brush past while you watch the ferries crossing by.
St. Paul's Cathedral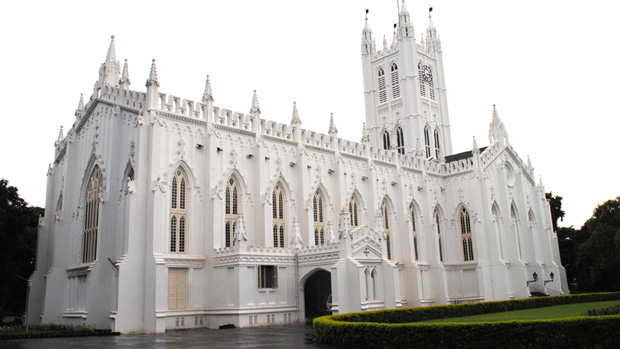 Inspired by the Indo-Gothic style of architecture, the cathedral hall filled with wooden pews, Renaissance frescoes and stained glass windows comes to life every Christmas.